Anonymous wondered:
All the evens?
  2. what would you name your future pets?
I kinda like the idea of having cats called Mary and Elizabeth. I don't know though I want to have loads of pets though so I'll have to come up with loads of names!
  4. what are you looking forward to?
Kids in Glass Houses on Friday 
  6. is it hard for you to get over someone?
Depends I guess but yeah probably
  8. have you ever cried because you were so annoyed?
yeah
  10. are you good at hiding your feelings?
yes
  12. what is something you want right now?
more time and money!
  14. when was the last time someone hugged you?
yesterday
  16. have you ever wanted to tell someone something but you didn't?
yes
  18. do you miss how thing were a year ago?
nahh
  20. what is your favourite song at the moment?
Sky Ferreira - Sad Dream
  22. description of crush.
nahh
5'2"
Karen Brady, Camilla Parker Bowles, Edie Sedgwick, Sophia Coppola, Tracy Emin
you really like me
The Walking Dead and Game of Thrones
  34. most embarrassing moment
Too many I'm so easily embarrassed
  36. 3 dreams you want to fulfill?
Total independence
Moving to America
Selling artwork
  38. favourite comedian(s)
Sean Lock and John Richardson
Driving out to the countryside at night and lying outside a barn to look at the stars.
charles and camilla portrait of a love affair, the virgin suicides, lolita, norwegian wood, the secret, karren brady strong woman
  44. age you get mistaken for
16/17
  46. what my last text message says
'as promised'
arrogance
  50. favourite picture of your idol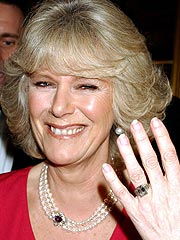 hahaha
  52. something i'm talented at
drawing
  54. something thats worrying me at the moment
sorting out my placement year
  58. description of my best friend
gorgeous, funny confident
thanks for asking!xxx
Anonymous wondered:
1, 7, 22, 31, 34, 49?
1. selfie 
Not right now haha I'll take one tomorrow though :)
7. what was your life like last year
pretty much the same, although I think I'm more motivated now and I'd not started photography and I'm so so grateful for that opportunity!
22. description of crush
I don't have a crush
31. 3 random facts
I'm a Capricorn
I believe in the Law of Attraction
My birthday's 2 days after Christmas day
34. most embarrassing moment
there are too many I get embarrassed so easily!
49. where I want to right now
starting out at a job I enjoy, moving into my own apartment in a city far away, flirting with someone I like who likes me back.. I don't know how to answer this properly haha
Thank you for asking! xxx